Are You Still Drinking Sachet Water? This Message Is For You
Water related diseases continue to be one of the major health problems globally.
It is rather sad that most water consumers are frequently unaware of the potential health risk associated with water-borne contaminants especially with drinking water.
Drinking of poor quality water often trigger diseases like diarrhea, cholera, dysentery, typhoid fever, and many others.
Taking clean and quality water is a basic requirement for life nonetheless because water taste good and is safe for drinking in the eyes does not necessarily make it healthy.
Water is not an alternative but a necessity and we may have choices for different types of food but there is not yet an alternative for water.
Drinking water or potable water is water that is considered safe enough to be consumed by humans or used with low risk of short term or long harm.
Unfortunately, in most developing countries regular supply of safe drinking water is a problem and in most cases do not meet the drinking water standards.
There are many health issues that can be traced to poor quality of drinking water in many homes.
Access to piped water in urban centres in Ghana and many Africa countries is a major problem.
Many people therefore resort to water from other sources such as boreholes, wells, and in recent years, the most popular source of drinking being is sachet or pure water as popularly called.
The high price of quality bottled water with proper standards has limited the patronage and made the sachet water the popular choice.
The perception initially is that sachet water is of higher quality and standard than the treated water from the Ghana water company.
This perception has led to higher patronage of sachet water as the most utilized sources of drinking water in urban areas in Ghana.
Many studies have proven that water related diseases continue to be on the rise which makes it prudent for one to get the needed knowledge and how to find answers to resolve it.
The integrity of hygienic environment and conditions where majority of sachet water are produced has been questioned. The Ghana water company some years back questioned and indicated that "more than 90 percent of sachet water producers use water from GWCL and they rather devalue the water because of the conditions under which most of them are produced which is rather pathetic".
Most of them only filter the water and package them into the sachet rubbers. It is a lucrative business for some people who only care for their profit and not our well-being. The law enforcement agencies sometimes are slow to act and do regular checks on the producers. Knowing the source of the sachet water you patronize whether is a trusted source is your first exit out of a potential water related problems.
Again, research has proven over time, that the quality of sachet water may decline with poor storage conditions. The plastic bags used in bagging the water if not kept under hygienic conditions can grow mouldy before use. Additionally, storage of the sachet water over long periods of time increase microbial count or load which several studies has identified potential harmful bacterial in most sachet water products.
It is therefore recommended that a maximum of one week should be enough and longer storage period more than that the quality of the water begin to decline.
It is also proven that exposure of sachet water to higher temperatures by vendors and producers who pack them outside on the sun for longer periods also affect the quality of the the water.
Some of the sachet water producers use their own sources of water from dug wells and other sources which don't have the time and required knowledge on standard drinking water parameters such as pH, and others to make sure the final product for the consumer is safe.
Some vendors which mostly are teenagers who may not regularly practice washing of hands sell the product by roadside and in traffic and can potentially transfer harmful bacteria.
A research in Kumasi by Addo et al. 2016, on the microbiological quality of street sold water has shown that the quality of factory bagged sachet drinking water in Kumasi metropolis sold on the street are contaminated with varying microbial numbers due to the handling practices of vendors and concluded that storing bagged sachet water over long periods of time especially in normal atmospheric and room temperatures increases the level of microorganisms in them making them unsuitable for consumption and sale to the general public.
Get trusted sources of sachet drinking water and ensure that storage conditions are safe. The FDA can also the nation much good if they periodically visit some of these sachet water companies to access the quality of water they supply to the consumers.
Source: Opera News
BREAKING NEWS: NPP Leading Member Dies
Joshua Yakpir Jagri, a leading member of the New Patriotic Party (NPP) in the Saboba constituency of the Northern Region is dead.
He is reported to have died on February 18, 2021, at the Assemblies of God Hospital at Saboba, aged 74.
However, the cause of death is not yet known.
The father for all, as he was popularly known, will be laid to rest on Saturday, March 20, 2021, at the Turner Assemblies of God Church.
SOURCE: Gossips24.com
4 Ways To Appreciate Yourself More
When words of appreciation are said to people, there is a satisfaction that comes with it, an urge to do more and be the best in what they have been appreciated about.
This is the same feeling that comes when you appreciate yourself. You feel loved and there is no form of disrespect that can be directed at you that you will ever take.
Below are some ways to appreciate yourself more:
Meditation
Meditation is a beautiful way to center yourself. When life is stressful or your mind is racing, you can always turn to meditation. It's also accessible to everyone because you can do it anywhere. All you need to do is find a quiet, comfortable space, close your eyes, and simply breathe. When you dedicate yourself to easing your mind every day, you will reap the benefits of meditation as your own wellness advocate.
Read
Finding a book or books! that speak to you is an extremely important part of self-love and wellness for the mind. The more you read, the more you find new ways to love yourself more and more. You learn new ways, you also discover things you probably have never paid attention to about yourself.
Avoid Negativity
Where do you spend most of your time? Is it your desk at work? Is it your car? When you look around your surroundings, do you feel a burst of joy? If not, the next step is to create an environment you absolutely love. Surround yourself with positive messages, pictures of people you love, and anything that makes you feel better. It is an act of self-love when you are in a comfortable environment full of the things that bring you joy. When you can smile by just looking around, you're practicing self-love!
Gratitude
Having a morning and nighttime routine that is dedicated to gratitude is an amazing way to boost your self-love. And all you need is a journal to start. When you wake up every morning and each night before you sleep, write down three things for which you're grateful. It's a beautiful way to honor yourself and your life. It's a perfect time to say thank you to your body!
See What Happens When You Wear Waist Beads Everyday
Did you know frequent wearing of waist beads has some potential side effects? Well, today I will be sharing with you what can happen if you make wearing beads a daily routine so keeps reading.
We all know wearing beads is and will be always be part of the cultural practices of the people of West Africa including Ghana, Nigeria, Senegal and others.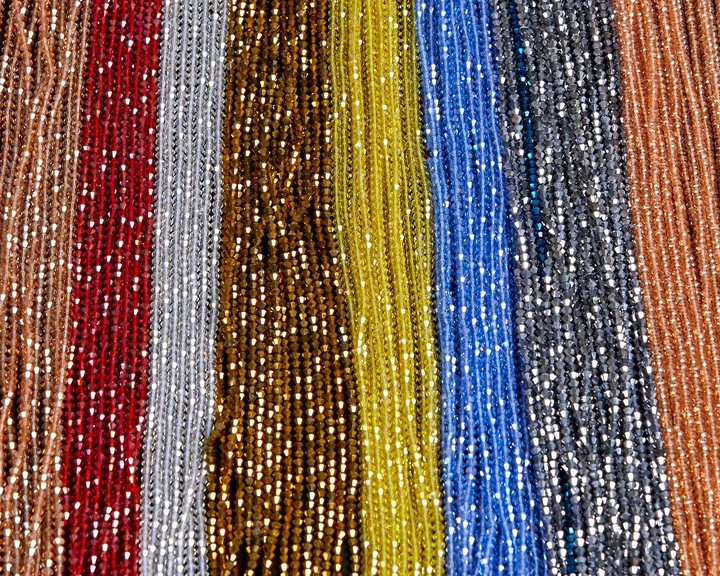 In many of these countries, the act has a particular meaning as far as culture is a concern. For example, in Ghana, newborn babies either boy or girl gets to wear it during a naming ceremony. However, it is only the female who makes it part of her life.
Before we talk of the potential side effects, it well noting that beads play a critical role in our spiritual, social and health life as well.
Some of these benefits include;
1. It helps in determining intimacy and fertility,
2. It serves as a natural way of checking your weight,
3. It shows growth and maturity,
4. It helps in determining body posture and many others.
Now that you know some of the benefits, let us have a look at its potential side effects or risks.
Potential Side Effect Or Risk Of Wearing Beads Every day
 1. It may cause sores or blisters around the waist
Beads come in a different variety all of which are hard and worn around the waist. As continues movement of these hard glass happens around the waist, it exposes the lady to a greater risk of waist sores. Plus, most ladies wear it every day which might even speed up the process.
2. It can be a host of infections
Beads are most wound around a static or elastic string. This can lead to bacteria build up on the strings especially if the beads are not washed and dry regularly. When this happens, the lady will be at risk of several bacterial infections.
Bottom Line
Beads are part of our culture and that is a fact. However, keeping it clean and occasional wearing can be a great way of adding value to your health aside from its potential benefits. Like escaping bacteria infection and also preventing "nasty" blisters.
Kindly Share this with your love ones and Follow me for more.
What is your view on this?
"Photos used for illustrative purposes only"