BREAKING NEWS: R. Kelly given 30 years in jail for….
R. Kelly given 30 years in jail for sex abuse.
US singer R. Kelly has been sentenced to 30 years in prison for using his status to run a scheme to sexually abuse children and women.
In September, a jury in New York convicted the R&B artist, 55, of racketeering and sex trafficking crimes.
Lawyers for the singer, whose real name is Robert Sylvester Kelly, say he will appeal.
Survivors on Wednesday said he had degraded and humiliated them.
Ahead of his sentencing, a handful of women took the stand to confront Kelly over his decades-long-abuses.
A woman identified only as Angela called the singer a Pied Piper who "grew in wickedness" with every new victim, while others who were not named testified he had broken their spirits.
"I literally wished I would die because of how you made me feel," said one.
Dressed in prison khakis and dark glasses, Kelly declined to make a statement of his own.
US District Judge Ann Donnelly said the celebrity had used sex as a weapon, forcing his victims to do unspeakable things and saddling them with incurable diseases.
"You taught them that love is enslavement and violence," she said.
The court heard how Kelly – known for hit songs like I Believe I Can Fly and Ignition – used his celebrity status and influence to lure women and children into sexual abuse over two decades.
Jurors at his six-week trial in Brooklyn heard how he trafficked women between different US states, assisted by managers, security guards and other members of his entourage.
The court also heard how Kelly had illegally obtained paperwork to marry singer Aaliyah when she was 15 in 1994, seven years before the singer died in a plane crash.
The certificate, leaked at the time, listed Aaliyah's age as 18. The marriage was annulled months later.
Federal prosecutors had recommended that Kelly be sentenced to more than 25 years in prison, given the seriousness of his crimes and "the need to protect the public from further crimes".
But his lawyers called for a sentence of 10 years – the mandatory minimum for his conviction – or less.
They portrayed Kelly as growing up poor in a household rife with domestic violence and suffering sexual abuse from a young age.
Kelly has been in custody since he was indicted by federal prosecutors in New York and Chicago in July 2019.
His three years behind bars have been eventful, including a beating from a fellow inmate in 2020 and a bout with Covid-19 earlier this year.
The singer faces further legal action in August, when he goes on trial again, this time in Chicago on child sex images and obstruction charges.
He is also due to face sex abuse charges in courts in Illinois and Minnesota.
NPP 2022 Conference, Defeated Musah Superior Goes To Thank You Tour
NPP 2022 Conference, Defeated Musah Superior goes for thank you tour – Ghanapubliser.com
The Deputy Chief Executive Officer for Ghana Forestry Commission, Hon. Iddrisu Musah, affectionately known as Musah Superior has indicated to embark on a thank you tour after his defeat.
The former Tamale Mayor, who contested to become NPP General Secretary with four other aspirant at the just ended NPP 2022 annual delegates conference was defeated after gunning 104 votes which placed him 3rd among the other four General Secretary aspirants.
Hon. Musah Superior announced on his social media platforms that, despite his lost, he will go on a nationwide tour in various Constituencies to appreciate the delegates.
The announcement has become a discussion on social media because this act is not usual in Ghana politics.
Below are the new NPP National Executives;
Don't attempt to rig the elections- Musah Superior to NPP National Executives
The deputy C.E.O of Ghana Forestry Commission, Iddris Musah, affectionately called Musah Superior have warned the incumbent NPP National Executives not to attempt rigging the national elections which will take place on 15th to 17th July this year.
The former Tamale Mayor, have on several occasions preached against the re-election of any of the incumbent national executives who seek to be re-elected.
According to the General Secretary aspirant, the current national executives of the New Patriotic Party's abysmal performance produced the hung parliament we have today which is making governance difficult for the Akufo Addo administration.
The aspirant 10 points plants for the administration of the party when elected. Will seek to recognize the party to restore trust, hope and faith in party foot soldiers who has lost interest in the elephant family.
Bono Region: Man Who Stole Astroturf To Decorate His Room Jailed 7 years
One of the people arrested for ripping up parts of the astroturf at Drobo-Faaman in the Bono Region has reportedly been jailed for seven years.
Journalist, Saddick Addams, who broke the initial story, reported that a 21-year-old, Gideon Asuako, one of the people who was detained for the act had been imprisoned.
According to Adams, the suspect was charged with three counts of unlawful entry, unlawful damage, and stealing, and put before the Berekum Circuit Court.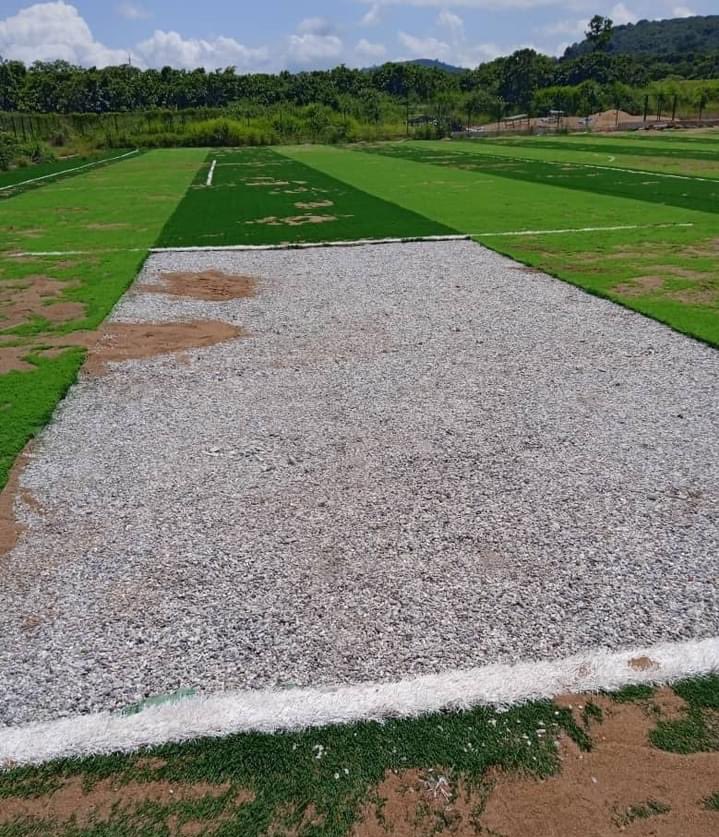 Asuako pleaded guilty to all three charges and was sentenced on his own plea.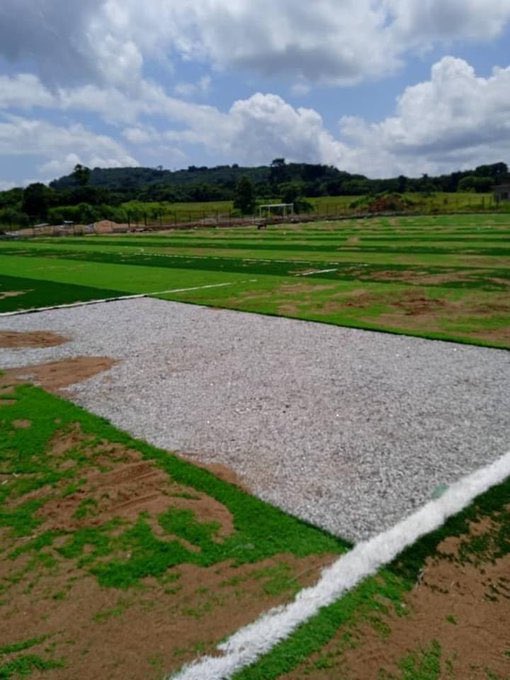 "The Berekum Circuit Court presided over by His Lordship Osei Kofi Amoako has sentenced a 21-year-old resident of Dwenem in Jaman South Municipality, Gideon Asuako, to 7 years imprisonment for stealing.
"A prison officer friend at Sunyani confirms to me he has just been brought there to begin his sentence," Adams tweeted.
See also
Court of Appeal To Dr. Kwabena Duffuor: Receiver Can Testify Against You
The alleged thieves were caught in their rooms where they had reportedly used the parts of the turf as carpets.
Adams posted images of the damaged pitch, adding in a subsequent tweet that he had been informed by the Obaahemaa of Faaman that the culprits had been arrested after a search.
"A search party was put together and they found parts of the artificial pitches in the rooms of the thieves used as decoration," he tweeted.
Lots of people on Twitter found the incident humorous and wondered why anyone would steal astroturfs to decorate their rooms.
Source:  MyGhanaMedia.com