Charlotte Osei spent more than GH₵ 440 million on limited registration exercise – P. K Sarpong writes
Having lost the argument as to why the EC should not proceed with its planned compilation of a new voters' register, the opposition NDC and its friends have resorted to appealing to the sentiments of Ghanaians.
Their new argument is that the cost involved in this new project is outrageously high and same can be used to build roads, schools and other amenities.
They say taxpayers' monies are not being used judiciously and are, therefore, appealing to Ghanaians to join them in their planned protests.
In effect, they claim that this GHC 440 million budget for the new bio-metric registration exercise beats its siblings in the past. To this end, it has to be jilted for us to use the 2012 register which brought the NPP to power.
Let's take a stroll back into time to see how much was spent on similar projects.
Dr Kwadwo Afari Djan spent GHC 170 million to compile the 2012 bio-metric register.
The 2014/2015 limited registration exercise cost Ghana GHC 288 million.
Interestingly, the Charlotte Osei-led EC used GHC  488 million to conduct the 2016 limited registration exercise. Emphasis is on LIMITED REGISTRATION EXERCISE.
Jean Mensa and her team are overhauling the entire system because it is aged and cannot be relied upon. The software is obsolete and this point has been made by the EC's IT department on several occasions.
Moreover, it has been established that it costs more maintaining the existing system than building a new and more efficient one. Nobody has been able to dispute this fact with any counter evidence.
With a new, modern and more enhanced bio-metric technology, Jean Mensa is spending just GHC 440 million, and our friends in the NDC are crying wolf?
The limited registration exercise conducted by Charlotte Osei in 2016 costs more than the new register Jean Mensa has proposed.
It stands to reason that the NDC and its IPRAN friends have lost the argument on the cost implications of the registration exercise to be carried out by the Jean Mensa-led Electoral Commission.
Their reasons have been stripped naked by these indisputable figures. They only want to make Ghana ungovernable for the Akufo-Addo administration.
The alternative is a threat to our security. The alternative is desperate for power. The alternative is a walking disaster!
P.K.Sarpong, Whispers from the Corridors of the Thinking Place.
BREAKING NEWS: NPP Leading Member Dies
Joshua Yakpir Jagri, a leading member of the New Patriotic Party (NPP) in the Saboba constituency of the Northern Region is dead.
He is reported to have died on February 18, 2021, at the Assemblies of God Hospital at Saboba, aged 74.
However, the cause of death is not yet known.
The father for all, as he was popularly known, will be laid to rest on Saturday, March 20, 2021, at the Turner Assemblies of God Church.
SOURCE: Gossips24.com
4 Ways To Appreciate Yourself More
When words of appreciation are said to people, there is a satisfaction that comes with it, an urge to do more and be the best in what they have been appreciated about.
This is the same feeling that comes when you appreciate yourself. You feel loved and there is no form of disrespect that can be directed at you that you will ever take.
Below are some ways to appreciate yourself more:
Meditation
Meditation is a beautiful way to center yourself. When life is stressful or your mind is racing, you can always turn to meditation. It's also accessible to everyone because you can do it anywhere. All you need to do is find a quiet, comfortable space, close your eyes, and simply breathe. When you dedicate yourself to easing your mind every day, you will reap the benefits of meditation as your own wellness advocate.
Read
Finding a book or books! that speak to you is an extremely important part of self-love and wellness for the mind. The more you read, the more you find new ways to love yourself more and more. You learn new ways, you also discover things you probably have never paid attention to about yourself.
Avoid Negativity
Where do you spend most of your time? Is it your desk at work? Is it your car? When you look around your surroundings, do you feel a burst of joy? If not, the next step is to create an environment you absolutely love. Surround yourself with positive messages, pictures of people you love, and anything that makes you feel better. It is an act of self-love when you are in a comfortable environment full of the things that bring you joy. When you can smile by just looking around, you're practicing self-love!
Gratitude
Having a morning and nighttime routine that is dedicated to gratitude is an amazing way to boost your self-love. And all you need is a journal to start. When you wake up every morning and each night before you sleep, write down three things for which you're grateful. It's a beautiful way to honor yourself and your life. It's a perfect time to say thank you to your body!
See What Happens When You Wear Waist Beads Everyday
Did you know frequent wearing of waist beads has some potential side effects? Well, today I will be sharing with you what can happen if you make wearing beads a daily routine so keeps reading.
We all know wearing beads is and will be always be part of the cultural practices of the people of West Africa including Ghana, Nigeria, Senegal and others.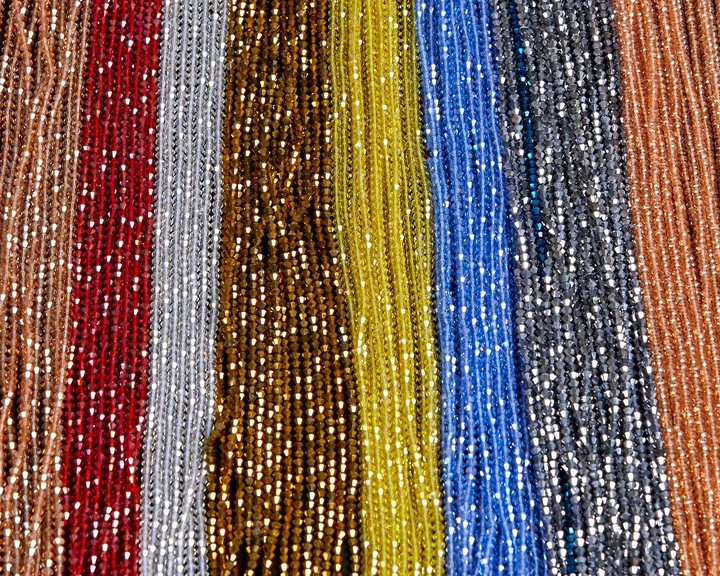 In many of these countries, the act has a particular meaning as far as culture is a concern. For example, in Ghana, newborn babies either boy or girl gets to wear it during a naming ceremony. However, it is only the female who makes it part of her life.
Before we talk of the potential side effects, it well noting that beads play a critical role in our spiritual, social and health life as well.
Some of these benefits include;
1. It helps in determining intimacy and fertility,
2. It serves as a natural way of checking your weight,
3. It shows growth and maturity,
4. It helps in determining body posture and many others.
Now that you know some of the benefits, let us have a look at its potential side effects or risks.
Potential Side Effect Or Risk Of Wearing Beads Every day
 1. It may cause sores or blisters around the waist
Beads come in a different variety all of which are hard and worn around the waist. As continues movement of these hard glass happens around the waist, it exposes the lady to a greater risk of waist sores. Plus, most ladies wear it every day which might even speed up the process.
2. It can be a host of infections
Beads are most wound around a static or elastic string. This can lead to bacteria build up on the strings especially if the beads are not washed and dry regularly. When this happens, the lady will be at risk of several bacterial infections.
Bottom Line
Beads are part of our culture and that is a fact. However, keeping it clean and occasional wearing can be a great way of adding value to your health aside from its potential benefits. Like escaping bacteria infection and also preventing "nasty" blisters.
Kindly Share this with your love ones and Follow me for more.
What is your view on this?
"Photos used for illustrative purposes only"