Coronavirus: WHO lists Ghana, Nigeria, South Africa among top-risk African nation – ghanapublisher.com
The World Health Organisation has identified Nigeria and 12 others as high-risk African countries for the deadly coronavirus disease.
The other countries are Algeria, Angola, Ivory Coast, DR Congo, Ethiopia, Ghana, Kenya, Mauritius, South Africa, Tanzania, Uganda, and Zambia.
A statement by the body said the identified African nations have direct links or a high volume of travel to China.
The statement read in part, "WHO has identified 13 top priority countries (Algeria, Angola, Cote d'Ivoire, the Democratic Republic of the Congo, Ethiopia, Ghana, Kenya, Mauritius, Nigeria, South Africa, Tanzania, Uganda and Zambia) which either have direct links or a high volume of travel to China.
"To ensure rapid detection of the novel coronavirus, it is important to have laboratories which can test samples and WHO is supporting countries to improve their testing capacity. Since this is a new virus, there are currently only two referral laboratories in the African region which have the reagents needed to conduct such tests.
"However, reagent kits are being shipped to more than 20 other countries in the region, so diagnostic capacity is expected to increase over the coming days. Active screening at airports has been established in a majority of these countries and while they will be WHO first areas of focus, the organization will support all countries in the region in their preparation efforts,"
WHO's Regional Director for Africa, Dr Matshidiso Moeti, said it was critical that countries stepped up their readiness and "in particular put in place effective screening mechanisms at airports and other major points of entry to ensure that the first cases are detected quickly".
Moeti added, "The quicker countries can detect cases, the faster they will be able to contain an outbreak and ensure the novel coronavirus does not overwhelm health systems."
FG releases N71m for surveillance, screening
The President, Major General Muhammadu Buhari (retd.), has approved N71m to ensure that Coronavirus does not spread to the country.
The Minister of Health, Osagie Ehanire, told reporters after the Coronavirus Inter-Ministerial Multisectoral Preparedness and Response meeting in Abuja on Friday that a team had been set up to develop action plan for government on the next plan.
At the meeting was the Minister of Information and Culture, Lai Mohammed, while the ministers of Interior, Police Affairs, FCT, Foreign Affairs, Agriculture, Transportation, Aviation and Finance were represented on the occasion.
The World Health Organisation and United States Agency for International Development, as well as government health agencies were also represented at the meeting.
Ehanire said, "We had a good and successful meeting with health commissioners from Lagos, Kano, Enugu and Rivers states as well as the FCT. We have addressed all the strengths and weaknesses in the system. We have set up a team to develop action plan for government.
"An advisory from the Federal Executive Council meeting on Wednesday directed Nigerians to halt travel plan to China while also directing all returnees to Nigeria from China to be indoors within a period of two weeks to fully monitor possible symptoms."
When asked how the FG intended to monitor the returnees to ensure total compliance, the minister said, "We are going to monitor all people entering Nigeria without looking at individual nationalities. People enter Nigeria on their own individual merit.
"We are increasing and improving surveillance and better collaboration among those who work at our ports of entry. We are looking at the airport largely, but also the seaports and the land ports. We are going to do some training for the officials."
He added, "The President approved additional funds for the Port Health Services on Thursday. The resources are being provided for surveillance and screening activities that will be done (at the ports of entry).
"The amount approved is N71m for Port Health Services to scale up what they are doing. Every penny that was requested was approved."
According to Mohammed, many travellers lie about their status and make screening difficult for officials.
He said, "We need a lot of public enlightenment. This virus will not make a distinction between public and private persons. We need to let people who travel know that there is a need for absolute transparency and absolute honesty when they are filling in their forms.
"Some people don't take the forms seriously and they do mislead authorities when they are asked to declare their status. These are things we need to escalate.
"The National Orientation Agency has to do a lot of job because it is present in each of the 774 council areas. It can do a lot of taking information to the grassroots."
When asked the amount of money earmarked by the FG for the campaign against Coronavirus, the minister said, "One of the major advantages of the declaration of global emergency for Coronavirus by the WHO is that they understand that combating it can be really expensive and there are states that cannot afford it.
"There are many partners that can help such countries. But right now, we are in the stage of working together ministerially to make sure we address the epidemic."
On the possibility of stopping people from traveling to China, the minister said it would be difficult, adding that government could only give issue travel warning.
He added, "What we do is to give travel advisory to people. Unless it is very essential, we will advise people not to make some trips. It is a bit difficult to ban people from travelling. Another thing is that you cannot stigmatise people on the basis of coming from a part of the world with epidemic. Even if you have Nigerians in Wuhan, unless they indicate their interest that they want to come home, you cannot force them to come."
He added, "We are in touch with our people in Wuhan. Our embassy in China has confirmed that we have about 16 people in Wuhan and that they are in touch with them. So far, they have not indicated their intention to come back and they are in self-isolation there. They will contact the embassy if there is a need to do so. To the best of my knowledge, none of them has contacted the virus."
Why R. Kelly Was Jailed for 30 years
R. Kelly was sentenced to 30 years in prison Wednesday after being convicted of racketeering and sex trafficking.
U.S. District Judge Ann Donnelly imposed the sentence on Kelly and ordered him to pay a $100,000 fine after a nearly three-hour hearing. Kelly did not address the court.
The victims held hands while the sentence was read and Kelly had no apparent reaction.
"Although sex was certainly a weapon that you used, this is not a case about sex. It's a case about violence, cruelty and control," Judge Donnelly told him during the sentencing.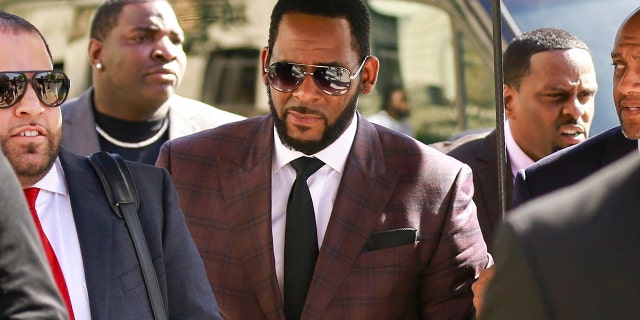 Kelly's lawyer Jennifer Bonjean said they look forward to the appeal.
"30 years is like life for him," she said. She also emphasized he is "not a predator."
U.S. Attorney for the Eastern District of New York Breon Peace called the sentence a "significant outcome" for Kelly's victims.
Kelly "preyed upon children and young women..for decades," according to Peace. He would "force victims, including minors" to be in "porno films" which the singer "produced and directed."
"The sentence shows that the witnesses reclaim control over their lives," he added. "This is a victory for them. It doesn't matter how powerful..justice only hears the truth"
Seven of Kelly's victims gave impact statements during the sentencing hearing.
"You made me do things that broke my spirit. I literally wished I would die because of how low you made me feel," one woman told the Grammy-winning, multiplatinum-selling singer. "Do you remember that?"
Another woman, sobbing and sniffling as she spoke, said Kelly's conviction restored her faith in the legal system.
"I once lost hope," she said, addressing the court and prosecutors, "but you restored my faith."
The woman said Kelly victimized her after she went to a concert when she was 17.
"I was afraid, naive and didn't know to handle the situation," she said, so she didn't speak up at the time.
"Silence," she said, "is a very lonely place."
The "I Believe I Can Fly" singer was convicted on one count of racketeering. The racketeering including 14 underlying acts of sexual exploitation of a child, kidnapping, bribery, and sex trafficking charges.
R. Kelly was also convicted on eight violations of the Mann Act. The legislation makes it illegal to transport people across state lines for "immoral purposes."
The trial lasted six weeks.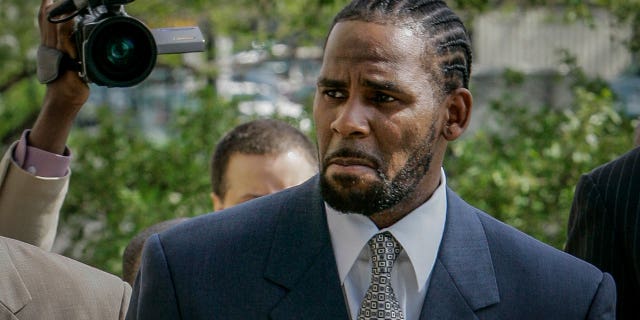 Prosecutors had argued that Kelly should receive at least 25 years in prison for his conviction.
Kelly used his "fame, money and popularity" to systematically "prey upon children and young women for his own sexual gratification," prosecutors wrote in the filing.
"He continued his crimes and avoided punishment for them for almost 30 years and must now be held to account," prosecutors wrote.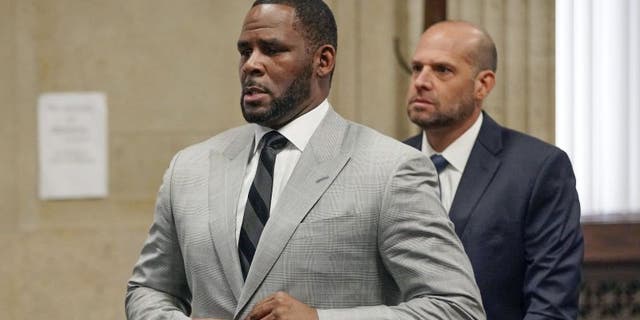 Kelly's lawyers had argued he should get no more than 10 years in prison because he had a traumatic childhood "involving severe, prolonged childhood sexual abuse, poverty, and violence."
As an adult with "literacy deficiencies," the star was "repeatedly defrauded and financially abused, often by the people he paid to protect him," his lawyers said.
The Associated Press contributed to this report.
BREAKING NEWS: R. Kelly given 30 years in jail for….
R. Kelly given 30 years in jail for sex abuse.
US singer R. Kelly has been sentenced to 30 years in prison for using his status to run a scheme to sexually abuse children and women.
In September, a jury in New York convicted the R&B artist, 55, of racketeering and sex trafficking crimes.
Lawyers for the singer, whose real name is Robert Sylvester Kelly, say he will appeal.
Survivors on Wednesday said he had degraded and humiliated them.
Ahead of his sentencing, a handful of women took the stand to confront Kelly over his decades-long-abuses.
A woman identified only as Angela called the singer a Pied Piper who "grew in wickedness" with every new victim, while others who were not named testified he had broken their spirits.
"I literally wished I would die because of how you made me feel," said one.
Dressed in prison khakis and dark glasses, Kelly declined to make a statement of his own.
US District Judge Ann Donnelly said the celebrity had used sex as a weapon, forcing his victims to do unspeakable things and saddling them with incurable diseases.
"You taught them that love is enslavement and violence," she said.
The court heard how Kelly – known for hit songs like I Believe I Can Fly and Ignition – used his celebrity status and influence to lure women and children into sexual abuse over two decades.
Jurors at his six-week trial in Brooklyn heard how he trafficked women between different US states, assisted by managers, security guards and other members of his entourage.
The court also heard how Kelly had illegally obtained paperwork to marry singer Aaliyah when she was 15 in 1994, seven years before the singer died in a plane crash.
The certificate, leaked at the time, listed Aaliyah's age as 18. The marriage was annulled months later.
Federal prosecutors had recommended that Kelly be sentenced to more than 25 years in prison, given the seriousness of his crimes and "the need to protect the public from further crimes".
But his lawyers called for a sentence of 10 years – the mandatory minimum for his conviction – or less.
They portrayed Kelly as growing up poor in a household rife with domestic violence and suffering sexual abuse from a young age.
Kelly has been in custody since he was indicted by federal prosecutors in New York and Chicago in July 2019.
His three years behind bars have been eventful, including a beating from a fellow inmate in 2020 and a bout with Covid-19 earlier this year.
The singer faces further legal action in August, when he goes on trial again, this time in Chicago on child sex images and obstruction charges.
He is also due to face sex abuse charges in courts in Illinois and Minnesota.
Ernest Kpebu elected SRC President of African University College of Communications (AUCC)
Ghanaian journalist cum blogger Ernest Kpebu was on Tuesday (24 May) elected the president of the Students' Representative Council (SRC) of African University College of Communications (AUCC).
Ernest Kpebu polled an interval of 83 votes against his main rival Nana Yaw Smith Dadzie to become the winner for the 2022/2023 academic year.
The journalist cum blogger said the victory comes as a huge relief, promising to make students' welfare his priority.
"Students of AUCC have voted for a change they can feel," Ernest Kpebu

told the media after the declaration of results. "The past weeks have not been easy but God has redeemed His image"
I'll deliver
Ernest Kpebu said he will deliver on his promises to the students.
"This is just a stepping stone,  I'm going to change AUCC SRC; make students have a change they can feel, make an impact and leave it at a level where whoever is going to come will be happy to continue from," he said.
The journalist cum blogger has promised to develop the institution if he was voted as the SRC president.
Speaking on Afronova TV earlier, Ernest Kpebu stated that he will use his personality to solicit funds for the institution since the SRC has financial constraints.
"As a journalist and a blogger, what I am used to in terms of soliciting funds to support their projects. I know what I can do if I take charge and sacrifice myself or bring myself to serve and be part of how we can raise more," he said.