Fire razes down structures at popular Dagombaline in Kumasi
Why R. Kelly Was Jailed for 30 years
R. Kelly was sentenced to 30 years in prison Wednesday after being convicted of racketeering and sex trafficking.
U.S. District Judge Ann Donnelly imposed the sentence on Kelly and ordered him to pay a $100,000 fine after a nearly three-hour hearing. Kelly did not address the court.
The victims held hands while the sentence was read and Kelly had no apparent reaction.
"Although sex was certainly a weapon that you used, this is not a case about sex. It's a case about violence, cruelty and control," Judge Donnelly told him during the sentencing.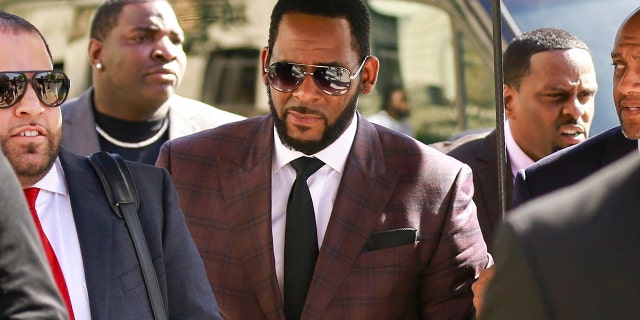 Kelly's lawyer Jennifer Bonjean said they look forward to the appeal.
"30 years is like life for him," she said. She also emphasized he is "not a predator."
U.S. Attorney for the Eastern District of New York Breon Peace called the sentence a "significant outcome" for Kelly's victims.
Kelly "preyed upon children and young women..for decades," according to Peace. He would "force victims, including minors" to be in "porno films" which the singer "produced and directed."
"The sentence shows that the witnesses reclaim control over their lives," he added. "This is a victory for them. It doesn't matter how powerful..justice only hears the truth"
Seven of Kelly's victims gave impact statements during the sentencing hearing.
"You made me do things that broke my spirit. I literally wished I would die because of how low you made me feel," one woman told the Grammy-winning, multiplatinum-selling singer. "Do you remember that?"
Another woman, sobbing and sniffling as she spoke, said Kelly's conviction restored her faith in the legal system.
"I once lost hope," she said, addressing the court and prosecutors, "but you restored my faith."
The woman said Kelly victimized her after she went to a concert when she was 17.
"I was afraid, naive and didn't know to handle the situation," she said, so she didn't speak up at the time.
"Silence," she said, "is a very lonely place."
The "I Believe I Can Fly" singer was convicted on one count of racketeering. The racketeering including 14 underlying acts of sexual exploitation of a child, kidnapping, bribery, and sex trafficking charges.
R. Kelly was also convicted on eight violations of the Mann Act. The legislation makes it illegal to transport people across state lines for "immoral purposes."
The trial lasted six weeks.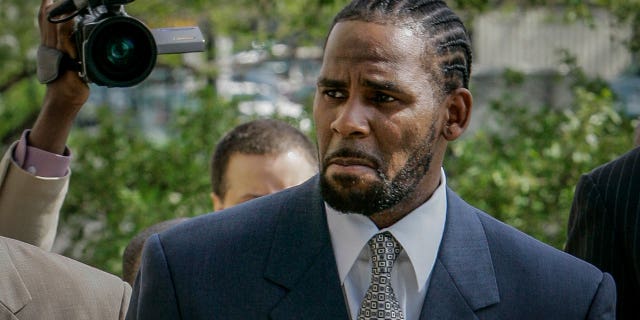 Prosecutors had argued that Kelly should receive at least 25 years in prison for his conviction.
Kelly used his "fame, money and popularity" to systematically "prey upon children and young women for his own sexual gratification," prosecutors wrote in the filing.
"He continued his crimes and avoided punishment for them for almost 30 years and must now be held to account," prosecutors wrote.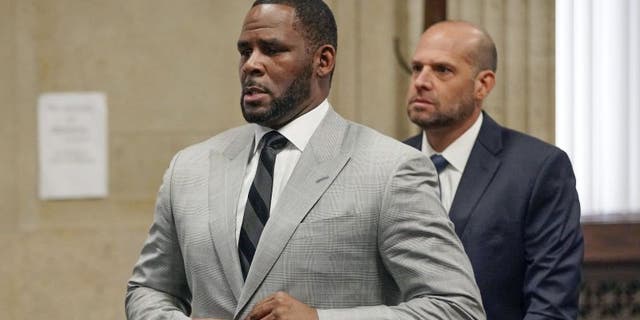 Kelly's lawyers had argued he should get no more than 10 years in prison because he had a traumatic childhood "involving severe, prolonged childhood sexual abuse, poverty, and violence."
As an adult with "literacy deficiencies," the star was "repeatedly defrauded and financially abused, often by the people he paid to protect him," his lawyers said.
The Associated Press contributed to this report.
BREAKING NEWS: R. Kelly given 30 years in jail for….
R. Kelly given 30 years in jail for sex abuse.
US singer R. Kelly has been sentenced to 30 years in prison for using his status to run a scheme to sexually abuse children and women.
In September, a jury in New York convicted the R&B artist, 55, of racketeering and sex trafficking crimes.
Lawyers for the singer, whose real name is Robert Sylvester Kelly, say he will appeal.
Survivors on Wednesday said he had degraded and humiliated them.
Ahead of his sentencing, a handful of women took the stand to confront Kelly over his decades-long-abuses.
A woman identified only as Angela called the singer a Pied Piper who "grew in wickedness" with every new victim, while others who were not named testified he had broken their spirits.
"I literally wished I would die because of how you made me feel," said one.
Dressed in prison khakis and dark glasses, Kelly declined to make a statement of his own.
US District Judge Ann Donnelly said the celebrity had used sex as a weapon, forcing his victims to do unspeakable things and saddling them with incurable diseases.
"You taught them that love is enslavement and violence," she said.
The court heard how Kelly – known for hit songs like I Believe I Can Fly and Ignition – used his celebrity status and influence to lure women and children into sexual abuse over two decades.
Jurors at his six-week trial in Brooklyn heard how he trafficked women between different US states, assisted by managers, security guards and other members of his entourage.
The court also heard how Kelly had illegally obtained paperwork to marry singer Aaliyah when she was 15 in 1994, seven years before the singer died in a plane crash.
The certificate, leaked at the time, listed Aaliyah's age as 18. The marriage was annulled months later.
Federal prosecutors had recommended that Kelly be sentenced to more than 25 years in prison, given the seriousness of his crimes and "the need to protect the public from further crimes".
But his lawyers called for a sentence of 10 years – the mandatory minimum for his conviction – or less.
They portrayed Kelly as growing up poor in a household rife with domestic violence and suffering sexual abuse from a young age.
Kelly has been in custody since he was indicted by federal prosecutors in New York and Chicago in July 2019.
His three years behind bars have been eventful, including a beating from a fellow inmate in 2020 and a bout with Covid-19 earlier this year.
The singer faces further legal action in August, when he goes on trial again, this time in Chicago on child sex images and obstruction charges.
He is also due to face sex abuse charges in courts in Illinois and Minnesota.
Ernest Kpebu elected SRC President of African University College of Communications (AUCC)
Ghanaian journalist cum blogger Ernest Kpebu was on Tuesday (24 May) elected the president of the Students' Representative Council (SRC) of African University College of Communications (AUCC).
Ernest Kpebu polled an interval of 83 votes against his main rival Nana Yaw Smith Dadzie to become the winner for the 2022/2023 academic year.
The journalist cum blogger said the victory comes as a huge relief, promising to make students' welfare his priority.
"Students of AUCC have voted for a change they can feel," Ernest Kpebu

told the media after the declaration of results. "The past weeks have not been easy but God has redeemed His image"
I'll deliver
Ernest Kpebu said he will deliver on his promises to the students.
"This is just a stepping stone,  I'm going to change AUCC SRC; make students have a change they can feel, make an impact and leave it at a level where whoever is going to come will be happy to continue from," he said.
The journalist cum blogger has promised to develop the institution if he was voted as the SRC president.
Speaking on Afronova TV earlier, Ernest Kpebu stated that he will use his personality to solicit funds for the institution since the SRC has financial constraints.
"As a journalist and a blogger, what I am used to in terms of soliciting funds to support their projects. I know what I can do if I take charge and sacrifice myself or bring myself to serve and be part of how we can raise more," he said.