John Mahama's daughter, Farida's alleged twerking video leaks
Who Is Farida Mahama? Farida Mahama is the daughter of the former president of Ghana, John Dramani Mahama. She was born on July 16, 2004, and happens to be the last child of her parents John Dramani Mahama and his wife, Lordina Mahama.
Farida Gyamfua Mahama, has set social media on fire with a sultry video of hers. In the viral video, The 18-year-old daughter of John Dramani Mahama who was at home wore seductive short pants and a black top, placed the camera in a good spot and turned her backside to flaunt what her parents gave her.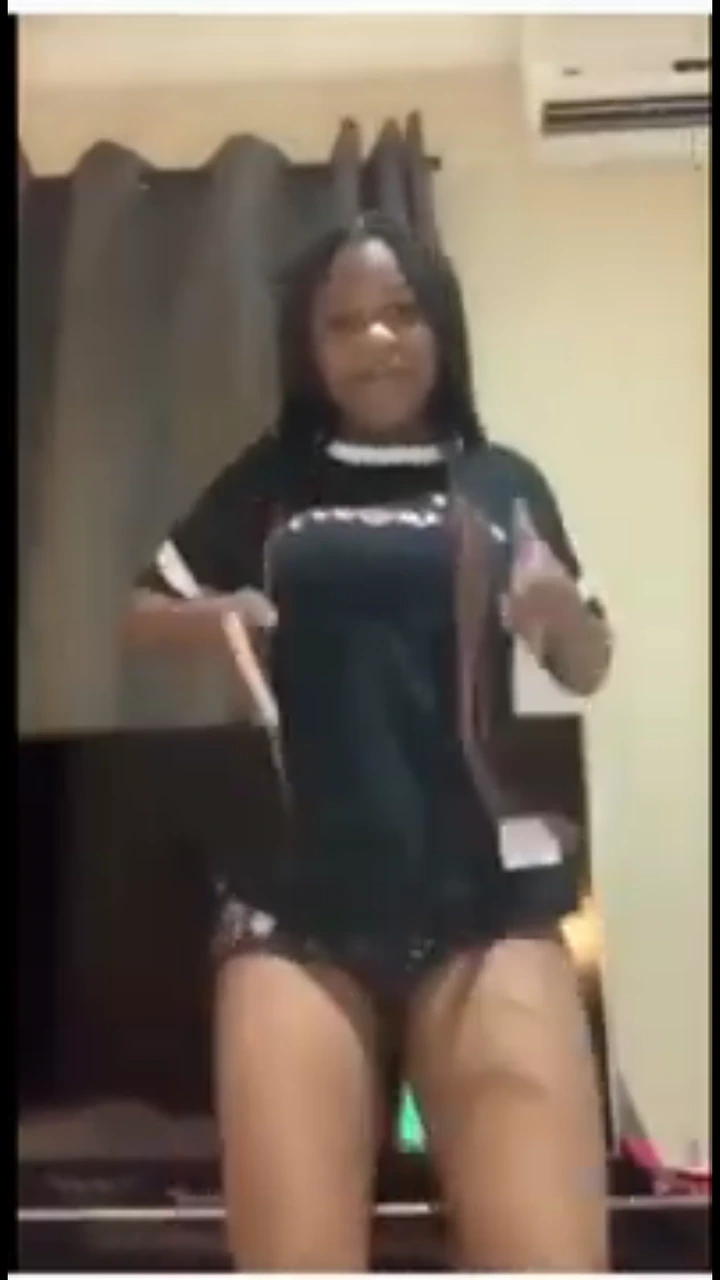 The ex-president's daughter was heard in the video explaining why she had to do that on camera. According to her, the video was an "up down twerk" tutorial amid serving it hot to the camera. "I'm gonna teach y'all the 'up down' twɛrk though I'm not a professional" – she happily announced.
Farida threw away the fact that her father is a former president of a country that likes trolling and criticizing. She tw*rked vigorously to the beat of a popular Tiktok song. The video has since been circulating on social media with mixed reactions from social media users.
Watch the video below: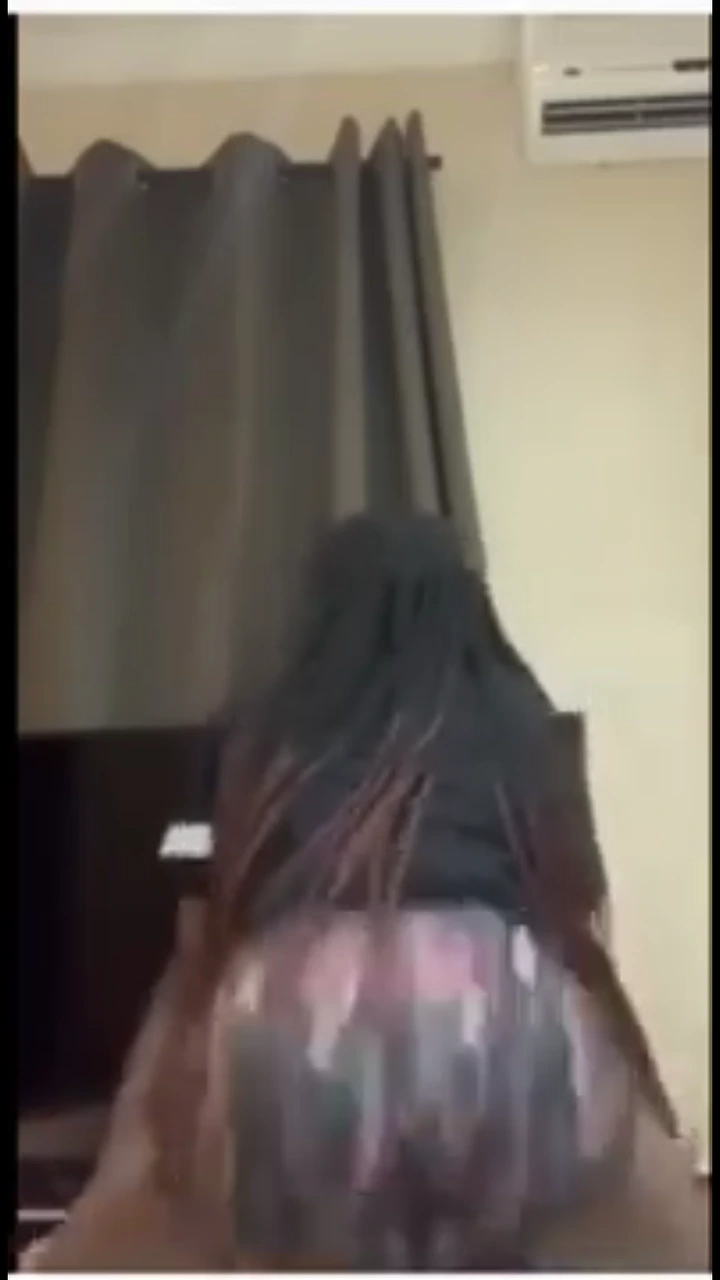 The video came as a shocker to social media users as it has caused mixed reactions and has got them talking.
Whilst others believe Farida should be allowed to live her life as an individual, others expressed shock over the video and described it as indecent.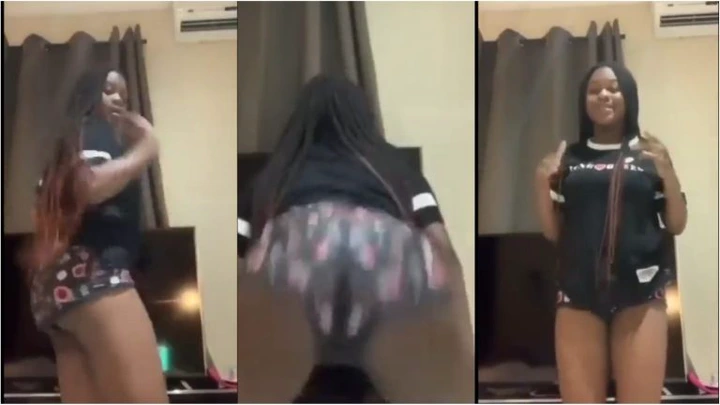 "Disadvantage of having a popular or prominent person in your family… you can't twerk in peace," an Instagrammer user after watching the video said.
Others also lambasted the girl for her behavior and subjecting her father's reputation to public ridicule. "awww the kid go find trouble give her father. NPP squad will use it for propaganda" – another netizen said.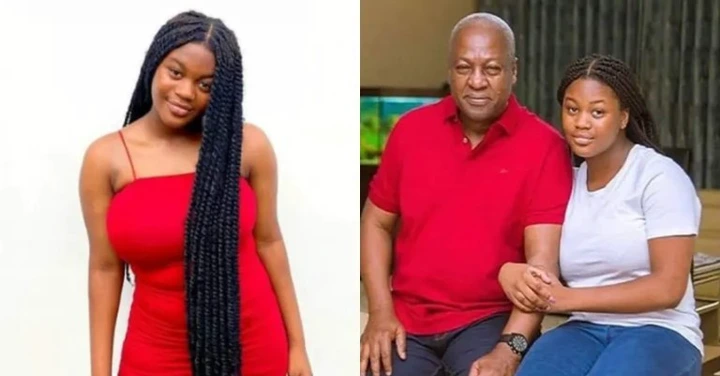 Ghanaians have called out her father for not controlling the little girl and allowing her to get influenced by the bad company on social media.
Let's boycott the 2024 elections – Bulldog advises the youth
Artiste manager Bulldog has revealed that left to him alone Ghanaian youth who make up a majority of the population boycott the upcoming 2024 general elections.
The CEO of Bullhaus Entertainment speaking at Onua Fm/TV's People's assembly was of the view that things are very bad in the country and it's time the youth rise up.
According to him, things would definitely change if the youth come together and say they are not going to vote in the upcoming elections.
This he believes would send a strong signal to the government in power to start doing things right.
He said: "The day that we will say today Election Day but we are all staying home so the politicians will let their family vote is the day we are changing Ghana. 2024 nobody should go to the polls.
Bulldog we are fully aware has been criticizing the government of Nana Addo Dankwa Akuffo Addo ever since they closed down gold investment company Menzgold which belonged to his friend Nana Appiah Mensah aka NAM 1.
He was even arrested by some National Security operatives for making some utterances on the radio and spent some days behind bars.
I'm not shy about my liposuction; women need maintenance – Nana Ama Mcbrown
Actress Nana Ama McBrown has said that like cars, women need maintenance.
There were reports suggesting the versatile actress cum Television Show host had gone to get her body done just like other women have done in recent times.
The reports of Nana Ama Mcbrown new body were not confirmed or denied.
However, new photos and videos of the actress tell a new story about her body.
Speaking at a forum, Nana Ama Mcbrown likened the woman's body to a car which she claims needs maintenance after several years of usage.
"Liposuction, I am saying it and I'm not shy because if you're growing and you're comfortable and you have the resource and you are healthy, you'll still need maintenance. If you buy a car in 2000 and after driving for several years, you'll have to work on the car. Can't you spray the car, can't you change the bonnet?"
Stop placing value on women based on their v@ginas – Berla Mundi issues stern warning
Berla Mundi is fuming on Twitter and her beef is that women have been stereotyped for too long.
She feels it's about time the narrative is changed in their favour because there's more to feminity than the power of their v@gina and marriage.
The beautiful on-air personality said the era when marriage is used as a yardstick to measure a woman's success and happiness belongs to the epoch of primitivity.
Berla thundered that society placing value on a woman based on her private organ and marriage is a warped mentality and has to stop immediately.
She posted;
"Stop placing value on women based on their vaginas and marriage. Allow women to be! Enough of this warped mentality!!!"
Similarly, Berla Mundi recently lost her cool when a troll crawled beneath her post and left an unsavoury statement about her.
Not holding back, she returned fire in equal measure and the internet is buzzing presently. She called the 'busy-body' troll a goat and reminded him that it's for this reason that his mother is not yet a minister.