Woman who allegedly turned into goat at Akyease shares her side of story
A 42-year-old woman, accused of allegedly turning into a goat at Esereso-Akyease in the Atwima Mponua District of Ashanti Region, has broken her silence.
Janet Abena Serwah allegedly transformed into a human being after she was caught in the form of a goat at midnight at Akyease.
According to Kwame Frimpong, the chairman of the local unit committee, the incident happened as a result of the town's determination to trap free-range animals, particularly at midnight, to prevent the destruction of residents' goods.
He claims in a wake of their duty, they saw a goat sleeping on a bench in front of a stall.
They maneuvered their way to trap the goat, which suddenly transformed into a human in the person of Janet Serwah, who was almost naked with five beads on her waist with long nails and hair.
Janet Serwah, though a native, stays in a nearby cottage.
To their surprise, when she was questioned, she told them she lost her way; she was supposed to be in Kumasi, not Akyease.
According to Kwame Frimpong, the woman attacked him with her nails, sustaining bruises on his arm.
Eno Serwah, as she is affectionately called, has denied turning into a goat in an interview on Nhyira FM's Ewiase Mu Nsem, but admitted the committee members saw her around 1:00am at Akyease.
According to her, she went to bed around 9:00pm at her cottage, which is almost 2km away from Akyease, but had no idea how she got there.
She claims it could be sickness.
Eno Serwah says since the accusation, her business of selling second-hand clothing has gone down.
NPP 2022 Conference, Defeated Musah Superior Goes To Thank You Tour
NPP 2022 Conference, Defeated Musah Superior goes for thank you tour – Ghanapubliser.com
The Deputy Chief Executive Officer for Ghana Forestry Commission, Hon. Iddrisu Musah, affectionately known as Musah Superior has indicated to embark on a thank you tour after his defeat.
The former Tamale Mayor, who contested to become NPP General Secretary with four other aspirant at the just ended NPP 2022 annual delegates conference was defeated after gunning 104 votes which placed him 3rd among the other four General Secretary aspirants.
Hon. Musah Superior announced on his social media platforms that, despite his lost, he will go on a nationwide tour in various Constituencies to appreciate the delegates.
The announcement has become a discussion on social media because this act is not usual in Ghana politics.
Below are the new NPP National Executives;
Don't attempt to rig the elections- Musah Superior to NPP National Executives
The deputy C.E.O of Ghana Forestry Commission, Iddris Musah, affectionately called Musah Superior have warned the incumbent NPP National Executives not to attempt rigging the national elections which will take place on 15th to 17th July this year.
The former Tamale Mayor, have on several occasions preached against the re-election of any of the incumbent national executives who seek to be re-elected.
According to the General Secretary aspirant, the current national executives of the New Patriotic Party's abysmal performance produced the hung parliament we have today which is making governance difficult for the Akufo Addo administration.
The aspirant 10 points plants for the administration of the party when elected. Will seek to recognize the party to restore trust, hope and faith in party foot soldiers who has lost interest in the elephant family.
Bono Region: Man Who Stole Astroturf To Decorate His Room Jailed 7 years
One of the people arrested for ripping up parts of the astroturf at Drobo-Faaman in the Bono Region has reportedly been jailed for seven years.
Journalist, Saddick Addams, who broke the initial story, reported that a 21-year-old, Gideon Asuako, one of the people who was detained for the act had been imprisoned.
According to Adams, the suspect was charged with three counts of unlawful entry, unlawful damage, and stealing, and put before the Berekum Circuit Court.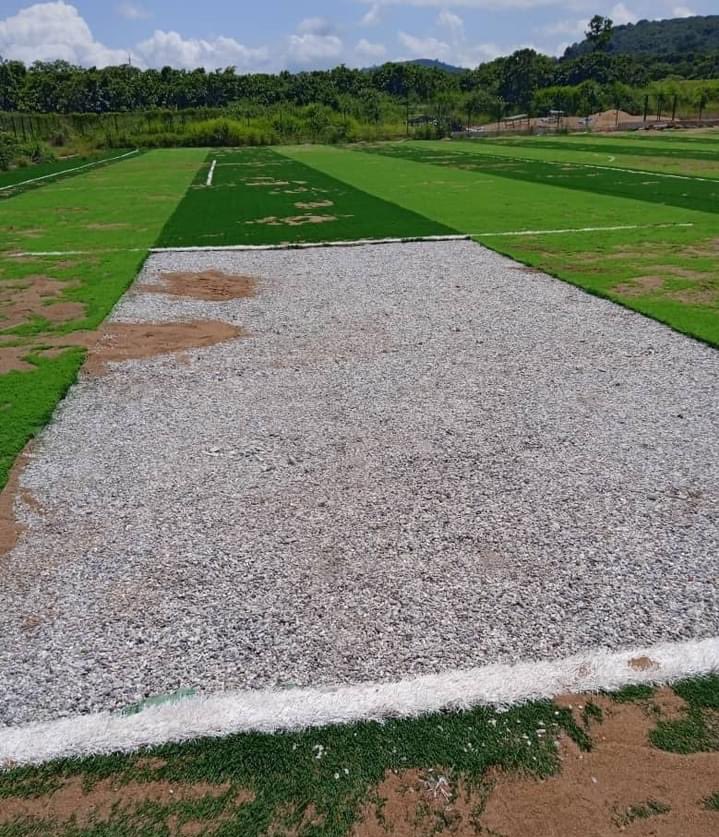 Asuako pleaded guilty to all three charges and was sentenced on his own plea.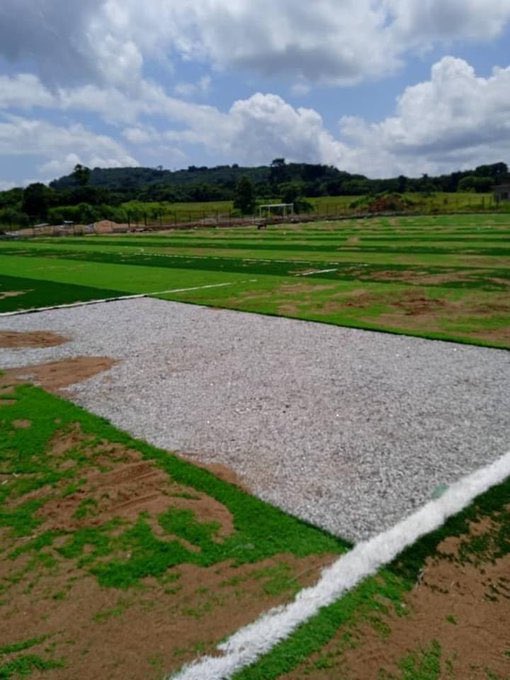 "The Berekum Circuit Court presided over by His Lordship Osei Kofi Amoako has sentenced a 21-year-old resident of Dwenem in Jaman South Municipality, Gideon Asuako, to 7 years imprisonment for stealing.
"A prison officer friend at Sunyani confirms to me he has just been brought there to begin his sentence," Adams tweeted.
See also
Court of Appeal To Dr. Kwabena Duffuor: Receiver Can Testify Against You
The alleged thieves were caught in their rooms where they had reportedly used the parts of the turf as carpets.
Adams posted images of the damaged pitch, adding in a subsequent tweet that he had been informed by the Obaahemaa of Faaman that the culprits had been arrested after a search.
"A search party was put together and they found parts of the artificial pitches in the rooms of the thieves used as decoration," he tweeted.
Lots of people on Twitter found the incident humorous and wondered why anyone would steal astroturfs to decorate their rooms.
Source:  MyGhanaMedia.com